Sky Glider – Flying, Free as a BIRD
The Sky Glider (see picture 1) of the company Alfred Rodlsberger, Stahl- und Maschinenbau GmbH from A-5721 Piesendorf, excites families, as well as the young and those young at heart, with a unique flying adventure. Whether the flight goes through forest aisles or is starting from a snowy summit cross, excitement and adrenaline are always present. This flying adventure of special class is powered by a WATT helical geared motor that ensures a secure run in a 100 Hz characteristic.
Drive concept:
The drive train of the fastest passenger cableway in the world (85km/h!) consists of a helical geared motor (150kW, 100Hz characteristic – see picture 2) that is driven by a frequency inverter and a wear-free brake system with brake resistor. Two redundantly built safety disc brakes with hydraulic ventilation at the drive disc allow mechanical braking should emergency braking be necessary. The connection between the gear shaft and drive disc is realised with an elastic connection coupling.
WATT helical geared motor:
According to the operating conditions (depending on the operation site), the geared motors are equipped with various motor options of the modular motor concept of Watt Drive:
Encoder
Winding- and climate protection
Condensate drain hole
Viton seal ring on the motor shaft
The 2-stage helical gear is delivered with synthetic lubricant and special sealing on the gear output.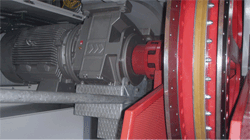 Picture 2: Drive geared motor of the Sky Glider

Technical data of the Sky Glider:
| | |
| --- | --- |
| Flight length: | 450 – 980 m |
| Cable sag: | 12 – 36 m |
| Hight difference: | 10 – 300 m |
| Acceleration: | 2.5 m/s2 |
| Max. deceleration: | 4.5 m/s2 |
| Descend: | 85 km/h > 23m/sec |
| Capacity: | 65 people / hour |

Further design characteristics:
The tension is done hydraulically for the carrying- and pulling cable. The drive station can be installed on the mountain- or valley site. An automotive salvage car with a brake rounds off the safety concept. Pilz safety control, remote maintenance, TÜV (German association for technical inspection) certified.
Uncountable options like, e.g. illumination for night operation, instant picture equipment or membrane roofing are available as well.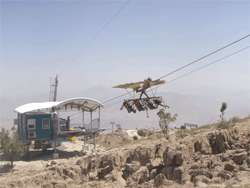 Picture 3: Sky Glider in Korek Mountain, Iraq

Realised projects:
| | | |
| --- | --- | --- |
| SKY GLIDER | South Italy 2012 | Flight length: 980m, airtime max. 45m |
| SKY GLIDER | Iran, Langrood 2011 | Flight length: 580m, airtime max. 16m |
| SKY GLIDER | Iraq, Korek Mountain 2011 | Flight length: 580m, airtime max. 16m |
| AIR ROFAN | Achensee 2007 | Flight length: 550m, airtime max. 56m |
| FISSER FLIEGER | Fiss 2006 | Flight length: 680m, airtime max. 40m |
| WILD EAGLE | Hochsauerland 2005 | Flight length: 500m, airtime max. 33m |
| SKY GLIDER | Piesendorf 2002 | Flight length: 300m, airtime max. 12m |
Downloads
web (72dpi)
print (300dpi)
web (72dpi)
print (300dpi)
web (72dpi)
print (300dpi)
Downloads Text
deutsch
english