Multi-million-euro investment: expansion of capacity at Watt Drive
Substantial expansion of production and storage facilities to over 10,000 m² / Significant investment in the site as a local business plus stepping-up of training and hiring activities
WEG, a global leader in the drive technology sector with over 45 production sites worldwide, has now significantly expanded capacities at its WEG Centre of Excellence for Drive Development in Markt Piesting, Austria. Construction work for the new facilities on the grounds of WEG subsidiary Watt Drive Antriebstechnik GmbH is now complete, while modernisation of the machine pool will continue apace until 2023.
The multi-million-euro investment in this site underlines the role and importance of Watt Drive within the WEG Group. The new WG20 series of geared motors was developed at Watt Drive and WEG's subsidiary is also coordinating the worldwide expansion of the new WG20 assembly plants. At the same time, these plants are also being supplied with components produced locally in Markt Piesting.

Fit for the future: expansion of production and storage space
With the aim of increasing capacity for the existing production and storage facilities, a building extension project was started in 2019 and completed successfully mid-year 2020. This represents a major milestone in the investment plan. For the machine pool, a further six-figure investment is also planned until 2023. Following the completion of the expansion work, Watt Drive in Markt Piesting now has over 10,000 m² of capacity at the site. Storage space alone has risen by 20 percent, while floor space in CNC production has increased by 60 percent.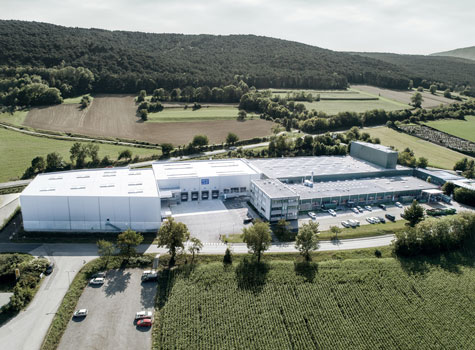 Construction work on the new buildings at Watt Drive Antriebstechnik GmbH in Markt
Piesting (Austria) started in 2019 and is now complete. Extensions to the premises
mean that Watt Drive has now over 10,000 m² of capacity at the site.

Goal: targeted modernisation to secure the competitive edge
Watt Drive General Manager Klaus Sirrenberg: "The expansion to our capacities in Markt Piesting are important for ensuring the long-term modernisation of this site. Due to the Covid-19 crisis, we've been unable to hold any grand opening ceremony this year. Instead, we've put all of our energies into greatly expanding our capacities at the site, so as to secure a key competitive advantage in the market. Some of the achievements made possible by this strategy include increasing our production capacities, achieving shorter delivery times and reducing our manufacturing costs without suffering any loss of quality. At the same time we've also been hiring additional specialists and expanding our apprenticeship programme, so as to be well placed to meet future challenges."

Workforce growth, improvements to apprenticeship programme and site
As a specialist in the design and production of geared motors and drive solutions for industrial applications, Watt Drive has been an important part of the local economy and labour market in the region of Wiener Neustadt (40 km south of Vienna) for over 25 years. To ensure compliance with international standards in a fiercely competitive market, the company's assembly and production work depends on skilled technicians from many different professions. From 2018 to 2020, the company's headcount grew by around 15 percent. Apprenticeships are also an important part of life at Watt Drive – and especially in metals technology and electrical engineering. For the WEG subsidiary, apprenticeships are not only an investment in the future but also a means of keeping capable workers close to the company over the long term, to ensure its constant growth in terms of know-how, services and quality.