Hot steel, cool gears
Watt Drive (part of the WEG Group) helical bevel gearboxes are being used in a new straightening unit at steel producer ArcelorMittal's plant in Belval, Luxembourg. The project was carried out by engineering company TBR casting technologies (part of the Inteco Group). The Type K139 gearboxes prove that compactness and robustness can deliver with high performance.
With annual steel production of 130 million t and around 245,000 employees, ArcelorMittal is one of the world's largest steel producers. At its plant in Belval, Luxembourg, ArcelorMittal wanted to convert one strand on a six strand caster to a new casting format, the Beam Blank 4 (BB4). The requirements for this strand included a new straightening unit in order to be able to cast the BB4 format, which is around 30% larger than the previously biggest format, which will continue to be produced on the other five strands (BB3). The new casting format is intended mainly for the production of girders as well as special profiles in the downstream rolling mill. The annual production of the BB4 strand is planned to be around 100,000 t of steel.
ArcelorMittal contracted engineering specialist TBR (previously Technisches Büro Rumpler) Casting Technologies to modify the plant. TBR, an innovative engineering company for customer-specific, high-end solutions for the metallurgical industry, took care of the engineering, planning and delivery of the components such as the mould, segment comprising secondary cooling and straightening unit. The decision was made to install the K139 helical bevel gearbox to drive the straightening rollers. Watt Drive delivered five of these models as geared motor units, four of them for use on the straightener and one as a spare.
Compact, robust design essential

The drives are designed for a maximum ambient temperature of +100°C without additional oil cooling. At the client's wish, Watt Drive's developers also fitted a water cooling system. The water cooling system ensures a lowering of the oil temperature by means of internal gear pipework. At these high temperatures, special motor and gearbox seals are also required. Here, Watt Drive used temperature-resistant shaft seal rings (Viton) on hardened running surfaces. The almost 100 mm wider BB4 format results in extremely cramped conditions between the strands with the strand spacing kept unchanged. Thanks to the especially compact, slim design of the Watt Drive gearboxes, it was possible to implement the new straightener alongside the existing five strands.
"The comparatively slim design of the K139 gearbox was a fundamental prerequisite for creating a reliable and easy to maintain straightener," Leonhard Paar, Engineering Manager at TBR Casting Technologies explained.
Technical features of K139 helical bevel geared motors (picture 1):
Drive power: 5 kW
Torque: 17,580 Nm
Rotational speed: 2.2 rpm at 50 Hz
Designed for frequency inverter operation
Integrated 100 Nm temperature-resistant brake with manual release
Customised water cooling system
More prominent and easy to read oil level indicator
Additional special expansion tank or oil expansion chamber
Units delivered: 5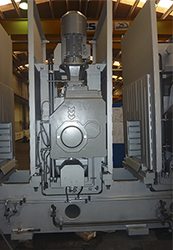 Picture 2: TBR opted for the Watt Drive K139 helical bevel gearbox,
mounted on the plant shaft by means of a hollow shaft


A gearbox for all occasions
With its application-specific, customised helical bevel gearboxes for the driving rollers in ArcelorMittal's new straightening unit, Watt Drive has demonstrated that its gearboxes can be quickly and precisely customised to extremely demanding applications. Thanks to their robust, compact design, the K139 models supplied meet all application-specific requirements while being especially easy to maintain. The partnership with TBR Casting Technologies could soon be repeated as it is anticipated that a further strand (picture 3) at ArcelorMittal Belval will be converted.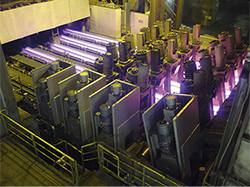 Picture 3: Watt Drive has customised the standard K139 helical bevel gearboxes for Belval
with an especially temperature-resistant seal, special water cooling and other extras
Downloads
web (72dpi)
print (300dpi)
web (72dpi)
print (300dpi)
web (72dpi)
print (300dpi)
Downloads Text
deutsch
english