Watt Drive Now Distributes the Entire WEG Product Range in Austria.
Within the last months Watt Drive has been integrated as a fully independent branch into the WEG company. Watt Drive thus takes over the whole responsibility for the distribution of the entire product range of WEG in Austria. Within the WEG company, Watt Drive stays being the competence centre for the development and production of gearboxes and geared motors and will be more expanded in the future on this view.
Customer advantages:
Complete drive systems out of one hand
On-site support for WEG products at the Austrian market
A disposable distribution- and service network of WEG and Watt Drive, worldwide
Certifications after North American and international standards, like NEMA, IEC, CSA, UL a.s.o.
Competent consulting on applications by WEG- and WATT specialists
Highly efficient drive technique in the efficiency classes up to IE4
Explosion protected geared motors for gas- and dust protection
New modular EUSAS system motor with WEG motor technology


The Watt Drive product range has thus been expanded:
Modular geared motor programme up to 20.000 Nm
Industrial gearboxes up to 500 kNm
EUSAS® motors for all world voltages with modular motor system
Low voltage motors up to IE4 and 1.5 MW (see picture 1)
Medium and high voltage motors up to 50 MW and 13.800 V
Explosion-proof motors (Ex d, Ex d e,…) up to 7 MW
Smoke extraction motors up to 500 kW
Roller table motors up to 500 kW
Water cooled motors up to 50 MW
Frequency inverters up to 6 MW (see picture 2)
Soft-starters up to 3.3 MW
Generators (asynchronous and synchronous) up to 100 MW
Transformators
Switch gears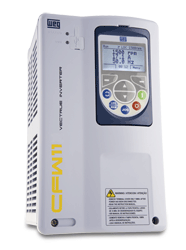 Picture 2: Frequency inverter CFW11

With the integration, the management has changed as well. New managing director of Watt Drive is Mr Wolfgang Meyer, who formerly has built up WEG Germany and managed it exceedingly successfully over several years.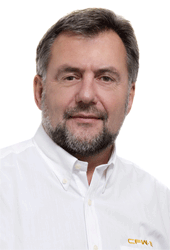 Picture 3: Watt Drive's managing director, Wolfgang Meyer

About WEG:

WEG has been founded in 1961 in the south of Brazil and has developed into the second greatest manufacturer of three-phase motors, worldwide. Today it has over 24,000 employees, who generate a worldwide turnover of about 3.6 billions USD (about 2.7 billions EUR).

Use our experience and wide product range to your advantage.
Further information about WEG can be found under www.wattdrive.com or www.weg.net .
Downloads
web (72dpi)
print (300dpi)
web (72dpi)
print (300dpi)
web (72dpi)
print (300dpi)
Downloads Text
deutsch
english