Explosion-proof WEG Motors for any Case.
Thanks to the substantial ATEX motor programme of WEG, Watt Drive has the possibility to deliver the matching explosion protected drive for nearly all power ranges and application fields. No matter if gas- or dust area and which ignition protection type is required, WEG has the appropriate solution. At that we are not only considering the highest safety, but also cost efficiency. The motor series W22X is available for several type series up to efficiency class IE3.
The W22X motors with ATEX/ IECEx certification are designed for high requirements of aggressive and explosion-prone areas. This type series is available as low, middle and high voltage variant.
For the power range of 0.12 up to 1400 kW low voltage motors with varying ignition protection types are used, that are suitable for the zones 1, 21, 2 and 22.
At more demanding applications, middle and high voltage motors of 90 up to 4500 kW for nearly all categories are deployed. The sizes 560 up to 710 are not designed in the usual fin-cooled design (IC411) but as pipe-cooled (IC511) Ex motors (see picture 2). WEG is also able to deliver explosion-protected motors up to 40 MW.


Product overview of explosion protected WEG motors
Voltage range
Power
Zone
Group
Ignition protection type
No. of poles

Temperature class
Un ≤ 690 V
0.12 - 450 kW
2, 22
IIA, IIB, IIC
Ex nA, EX tc
2
4
6
8
T1 450°C
T2 300°C
T3 200°C
T4 135 °C
Un ≤ 1100 V
0.12 - 1400 kW
1
21
2
22
I
IIA
IIB
IIC
Ex d
Ex de
Ex nA
Exp
1100 ≤ Un ≤ 6600 V
90 - 4500 kW
6600 < Un ≤ 11000 V
200 - 40000 kW
The explosion-protected motors are mainly produced in the Portuguese Maia, WEG's competence centre for the production of middle and high voltage motors.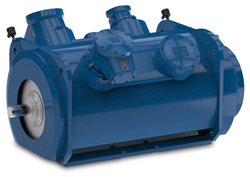 Picture 2: WEG W22X Line frame size 560-710


The variety of different certifications offers the possibility to use the W22X motor in nearly every industrial segment. That includes the whole oil and gas industry, as well as other industries that have high demands on a product range of explosion protected and energy saving motors.
Of course the common options are available, like PT-100 for winding and bearing, isolated bearings, special voltages, varying designs, etc.
Explosion protected motors of WEG offer unrivalled reliability, international certification, low operation costs, highest efficiency classes and reliable safety.
Further information about the WEG product range, please visit www.weg.net


Explosion-proof WATT gearboxes:

According to ATEX the WATT gearboxes (see picture 3) can either be used for gas explosion protection (G) or for dust explosion protection (D). The drives can be used for following EX zones in combination with explosion proof motors from WEG:
Equipment group I category M2: I M2 c
Equipment group II category 2: II 2G c T4 and II 2D c 120°C
Equipment group II category 3: II 3G T4 and II 3D 120°C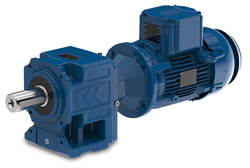 Picture 3: WATT helical gearbox with W22X Motor
Downloads
web (72dpi)
print (300dpi)
web (72dpi)
print (300dpi)
web (72dpi)
print (300dpi)
Downloads Text
deutsch
english